Morning Birds, 2015
12"x30" Oil on wood slab from a New Orleans house
"Day after day, I think of you as soon as I awake. Someone has strung the cries of birds, like jewels." by Anne Carson, reimagined by Somniative
Together, 2015
8"x10" Acrylic on canvas
Sailing choppy blue seas, to unknown lands, together. What does the future hold for them?
Heart of the Sea, 2015
36"x24" Oil on masonite
Earth, sending fairy terns forth, catalyzing with love .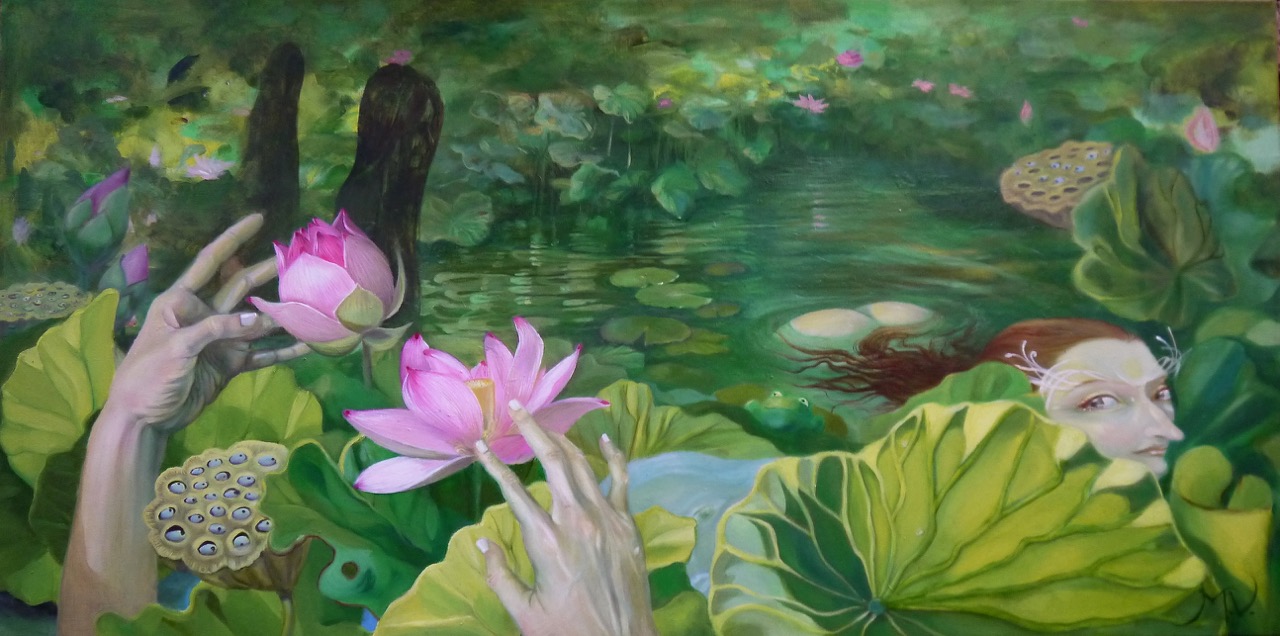 Petals Unfolding, 2014
24"x 48" Oil on canvas
Amist the Echo Park lotus she wades, reaching for love in lush slippery warm waters, haunted by her own shadows.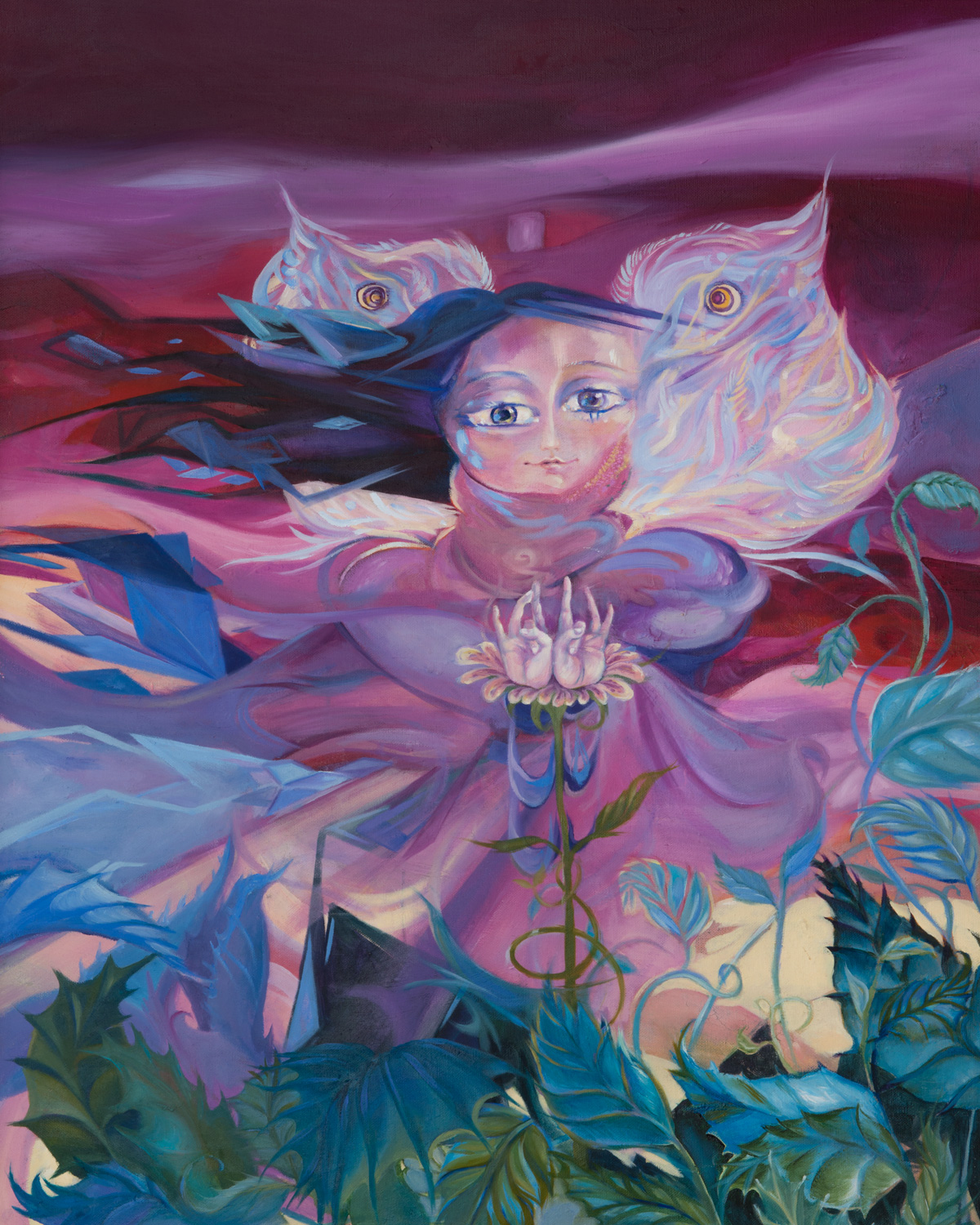 To: Forgive, 2012
30" x 24" Oil on canvas
Aakaash mudra blossoms, triggering shifts; edgy thoughts break loose, uncover compassionate forgiveness.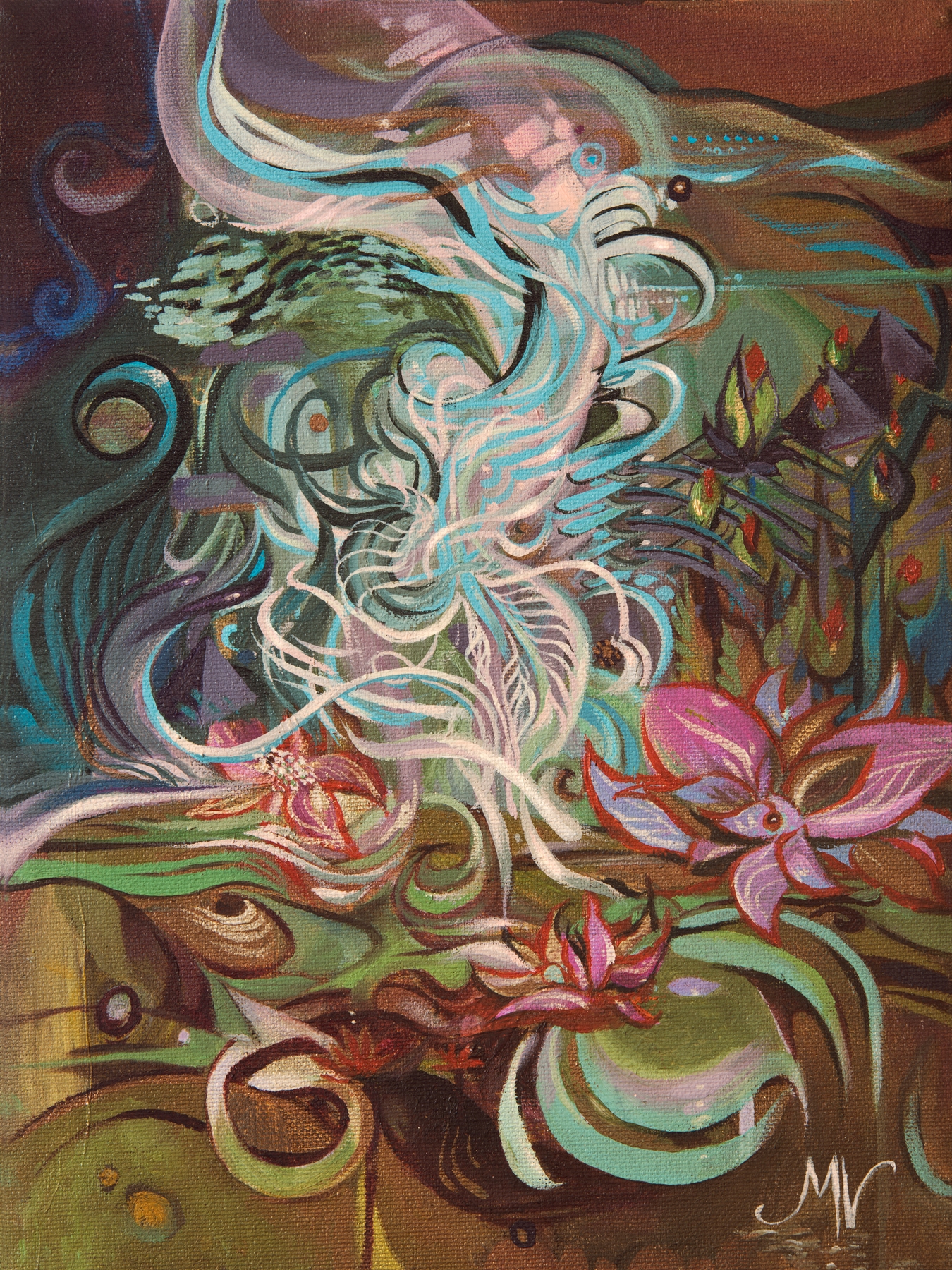 Lillies and Entities, 2009
8"x10" Acrylic and oil on canvas
A place where people don't trample.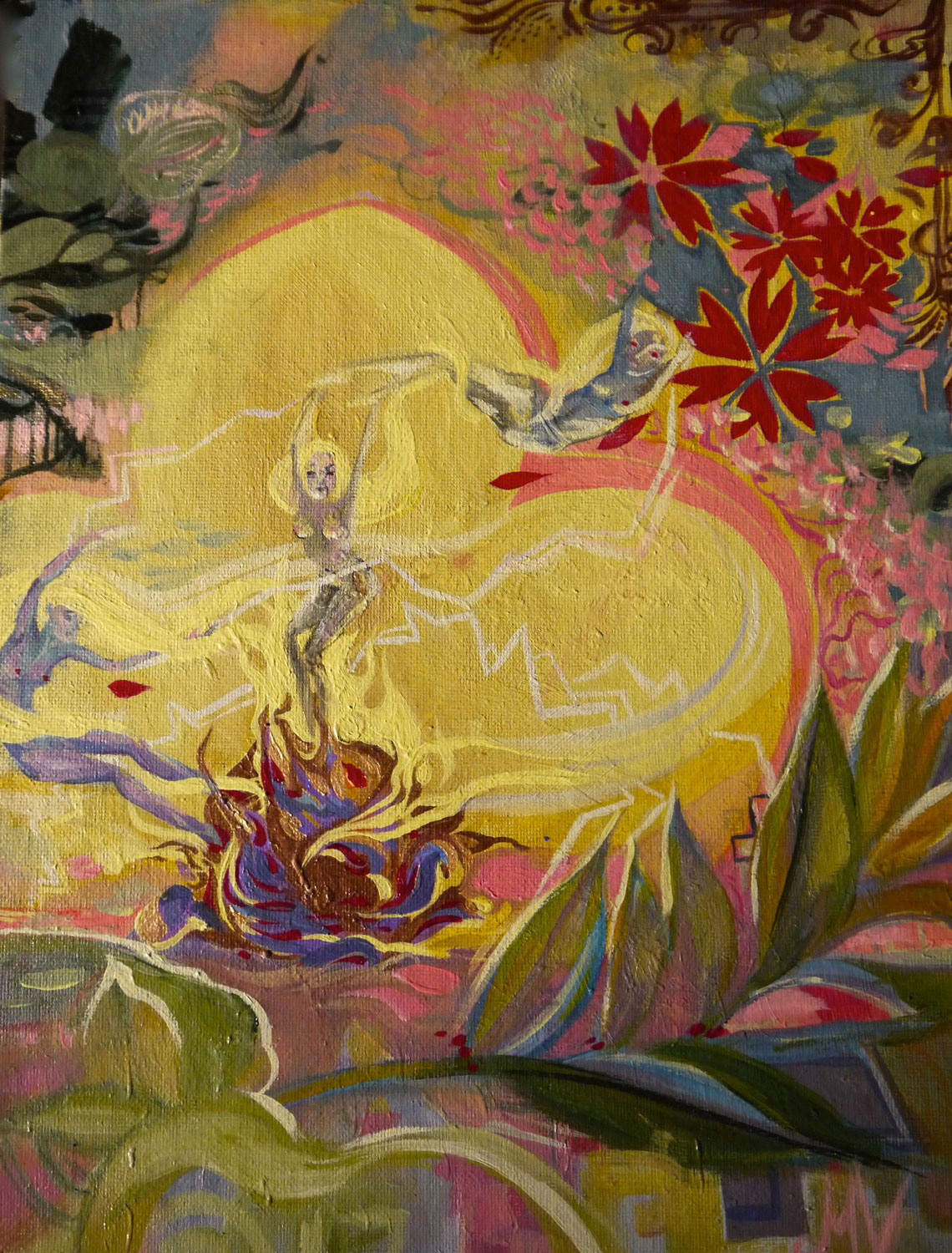 Electricity, 2012
20"x 16" . Acrylic on board
Stirred by ecstatic dance.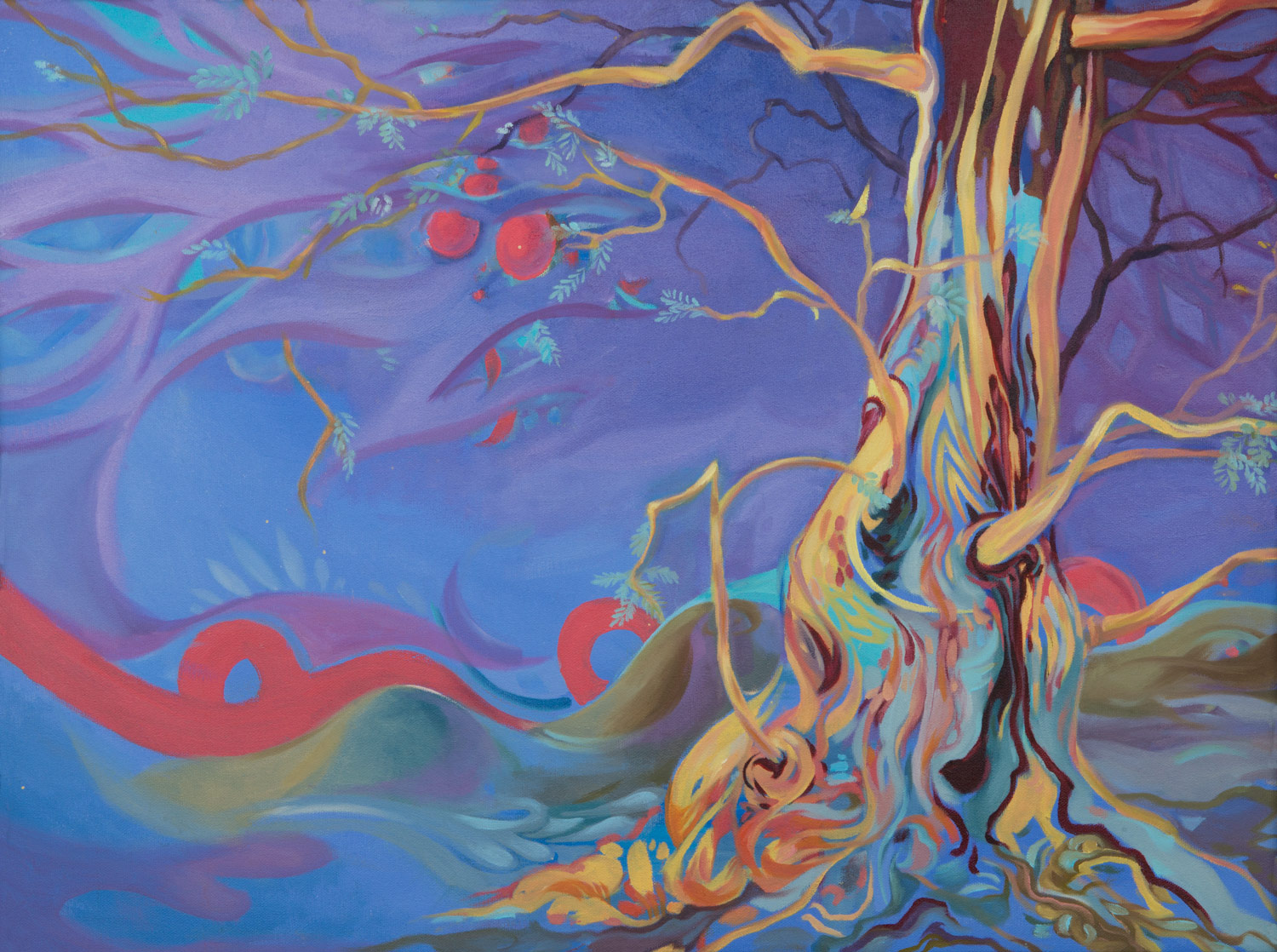 Portland Tree Magic, 2012
18"x 24" oil on Canvas
Laurelheurst Park tree.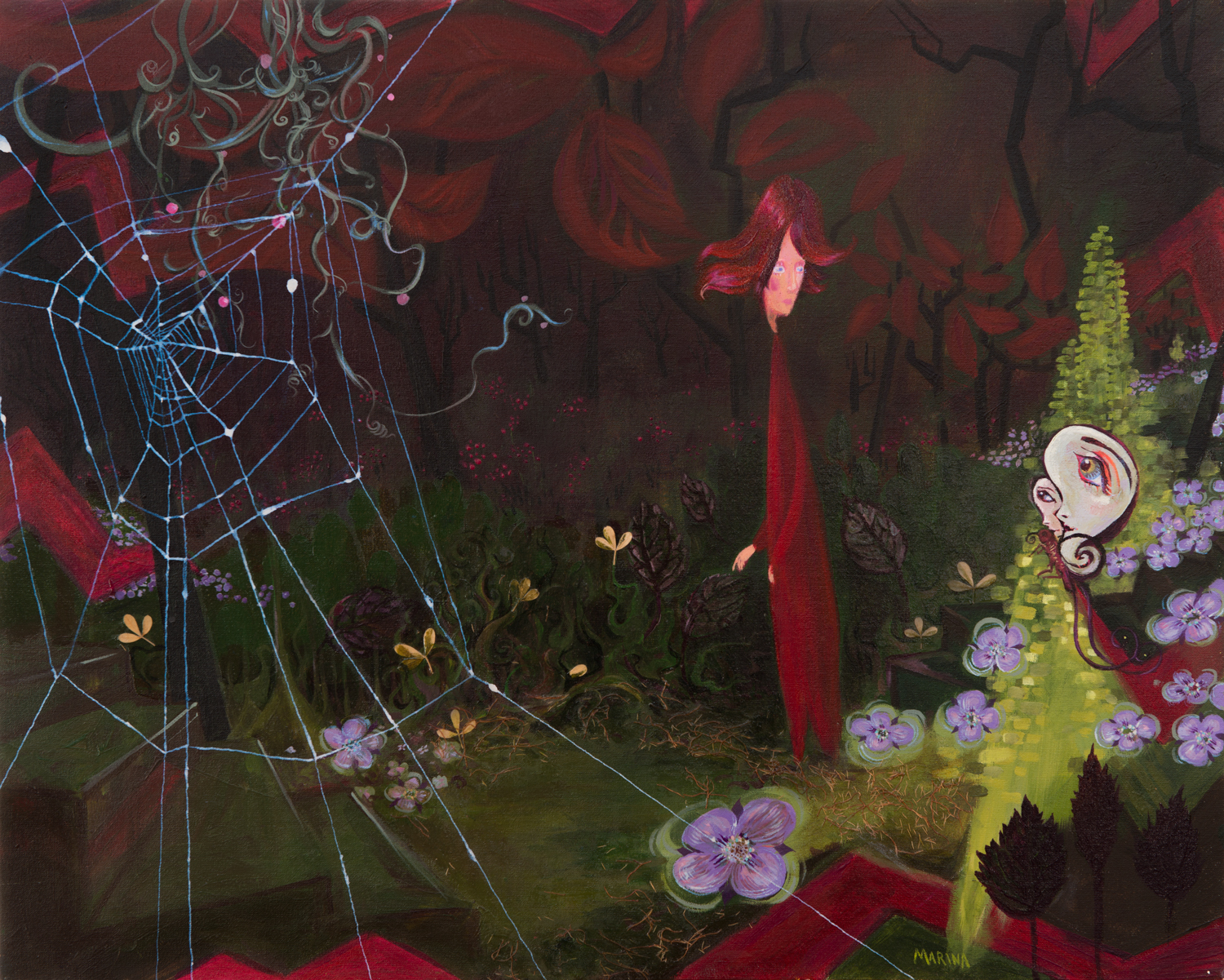 And Who Might You Be, 2007
16"x20" Acrylic on board
Taking a stroll amongst the flowers, questioning what is real, and what is illusory.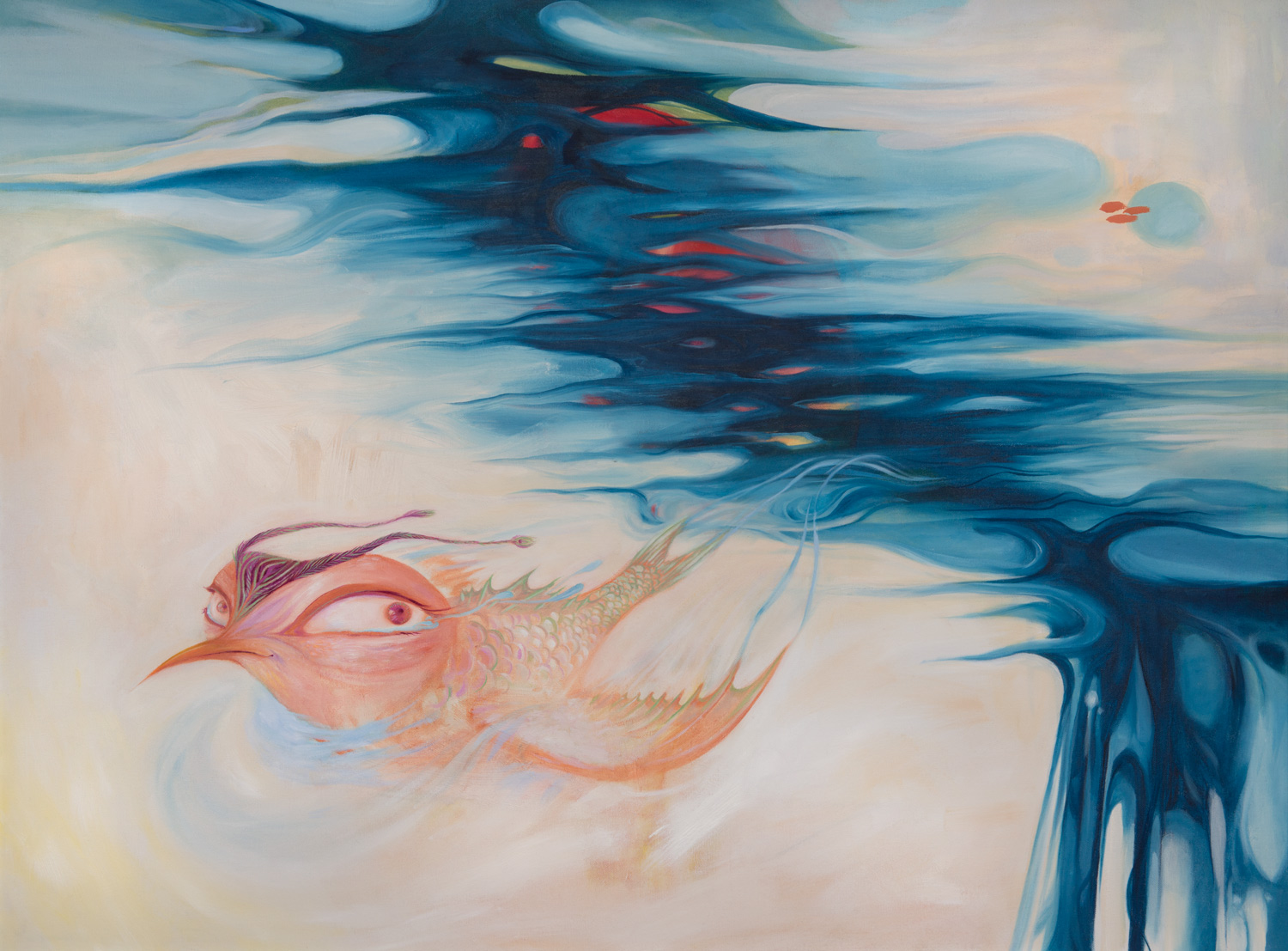 Soaring Through and Past, 2008
30"x 40" Oil on canvas
Made it through, phew. That was then, what is now?
Close Call, 2009
12"x12" Paper and found objects on wood cabinet sample.
Treading carefully.
Entropy, 2009
12"x16" Mixed media on canvasboard
Commissioned work, to reflect ideas on entropy.
The Bearded Lady, 2010
16"x 20" Oil glass and rock on wood
Commissioned work, a pet portrait: Gertrude the bearded lady.
Watching Wounds Dismantle, 2007
10"x10" Mixed media on canvas.
Letting some things go, while preciously holding on to others. It's Complicated.
The False Bird Seen, 2010
5"x5" iridescent blue/white ink on wood sample
A buoy, not a boy. Seeing an empty other. Where did they go? Were they always a buoy?